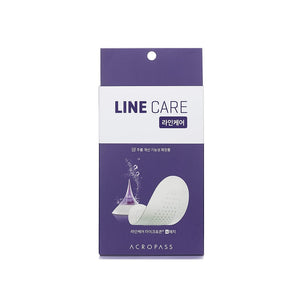 Description
How to Apply
Ingredients
More
Description
Plump and improve the appearance of fine lines in just two hours with these innovative microneedle patches! These targeted treatments use microneedle technology to help address stubborn fine lines. Each patch effectively infuses skin with anti-aging and plumping active ingredients - including hyaluronic acid, glycerin, adenosine and peptides - via thin, painless microneedles (1/4 the thickness of a human hair). The microneedles dissolve, delivering ingredients directly into the skin for a safe, effective way to treat fine lines.
Apply the patches around the mouth, eyes or anywhere you want to smooth fine lines and wrinkles.
Paraben-free
Sulfate-free
Fragrance-free
Silicone-free
Essential Oil-free
Alcohol-free
Fungal Acne Safe
How to Apply
After cleansing, allow the skin to dry completely. Remove the protective white layer from the patch (avoid touching the microneedles) and apply it to the desired area. Gently press down to secure the patch. Wear for at least two hours before removing to ensure the microneedles have been fully absorbed.
Ingredients
Hydrolyzed Hyaluronic Acid, Sodium Hyaluronate, Glycerin, Aqua, Pentapeptide-18, Palmitoyl Tripeptide-5, Adenosine
More
We usually receive the most current product versions directly from Korea. While we make every effort to update images and provide accurate and up-to-date information, please be aware that manufacturers may occasionally change ingredients without prior notice. If you are seeking a specific product version, we kindly request that you reach out to us for confirmation. Please note that we are not responsible if ingredients on the box differ from the description in the ingredients section.
Я влюбилась в эти патчи, очень довольна результатом. Рекомендую всем у кого мимические морщины.